School Vision:
Every Greendale Student a Lifelong Learner, Critical Thinker and Servant Leader
School Mission:
Growing Hearts, Growing Minds
School Values:
R3ISE (Respect, Responsibility, Resilience, Integrity, Self-discipline, Empathy)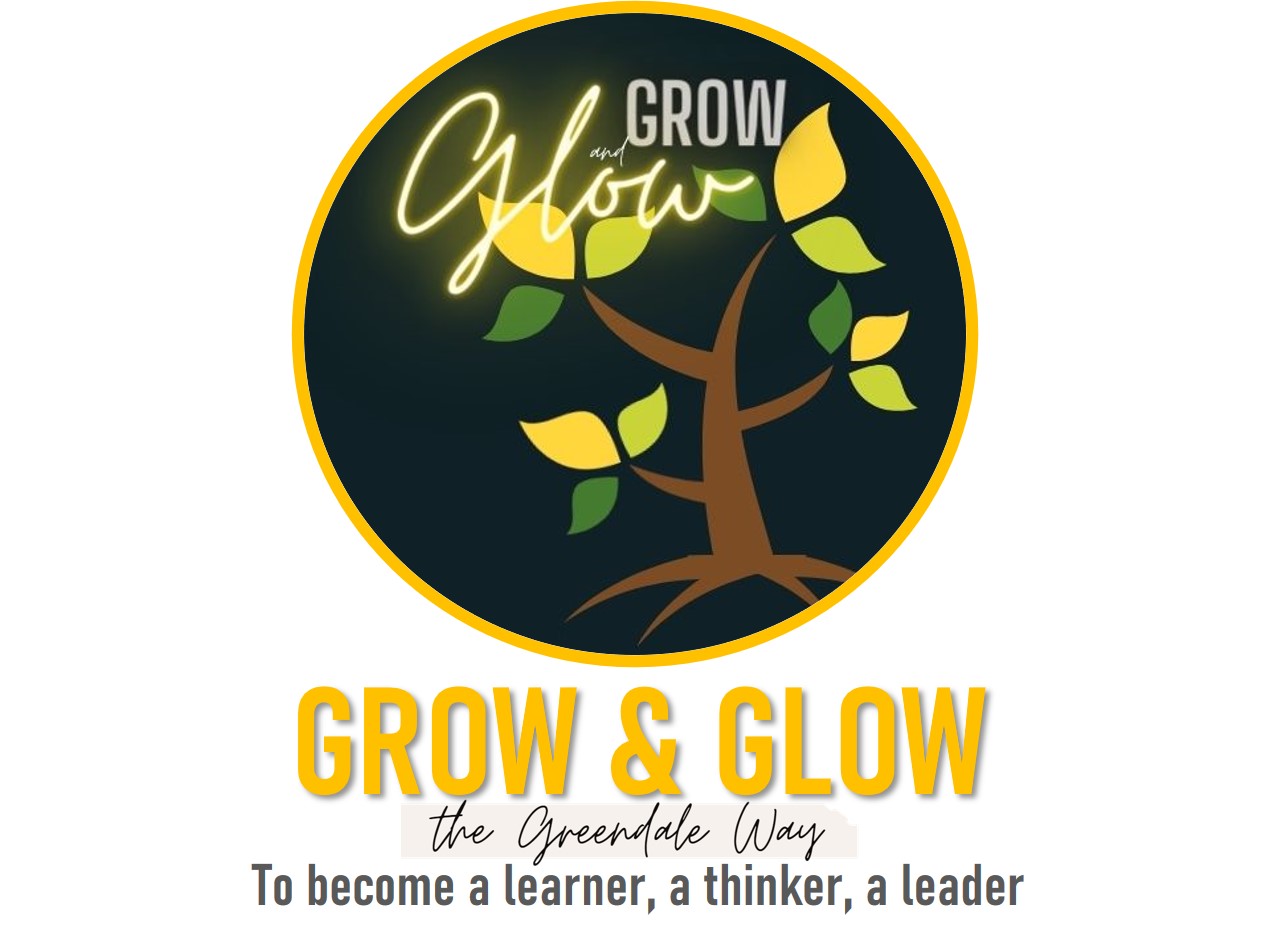 The metaphor illustrates a young plant deeply rooted to ground, nurtured and challenged to thrive and rise above life challenges. It encapsulates the heart of what we hope for each and every one of our Greendale student where they continuously strive to Grow and Glow @ Greendale.
Grow and Glow @ Greendale is about knowing oneself,  appreciating the unique strengths of each individual  and challenging oneself to become the best version of being a Learner, Thinker and Leader. Beyond that, it also focuses on how one can make a difference for others through their actions and deeds, bringing good cheer to the people around, and fulfilment to themselves.