Blended Learning @ Greendale
Greendale Secondary embraces Blended Learning to nurture self-directed and independent learners and empower our students to discover their passion and strengths.
A teaching methodology that integrates technology with teacher-led activities, Blended Learning complements our school programmes and aims to provide students a seamless blend of various modes of learning. One main aspect of Blended Learning is the integration of Home-Based Learning (HBL) as a regular feature of the school experience.
Structure of a HBL Day
| | Curriculum Coverage | Student-Initiated Learning (SIL) |
| --- | --- | --- |
| Duration | 4 Hours | At least 1 Hour |
| Location | Curriculum is designed for completion at home | At home |




A HBL Day




for a Greendale Student

4 hours Curriculum Coverage



With Blended Learning, teaching and learning activities will provide students with a seamless learning experience through a range of learning opportunities in school and beyond school.





Traditional in-class learning will be thoughtfully integrated with other learning approaches such as technology-based approaches to bring about a more effective and student-centric educational experience.





The lessons will be largely asynchronous. Students are encouraged to plan their learning and to take care of their well-being by taking frequent short breaks to prevent eye strains and to relax their mind.

At least 1 hour of SIL



Students will choose a SIL activity from a school curated list.





The activity can be on areas of his/her own interest.





Students will document their learning for SIL via their class padlet.
Example of a typical 4-hour curriculum coverage
Class Mentor Check-in

English

40 minutes

Math

40 minutes

Science

40 minutes

PE

40 minutes

Geography

40 minutes
Student-Initiated Learning (SIL)





Student-initiated learning enables our Greendale students to exercise agency, explore their interests and passions, and learn within and beyond the curriculum.





In Greendale Secondary School, we believe learning should not be confined to the formal curriculum.





Through SIL, we aim to enable our students to

grow

to be lifelong learners, critical thinkers and confident leaders, and to

glow

in their journey of exploration.
SIL activities students can explore to Grow and Glow at Greendale Secondary School.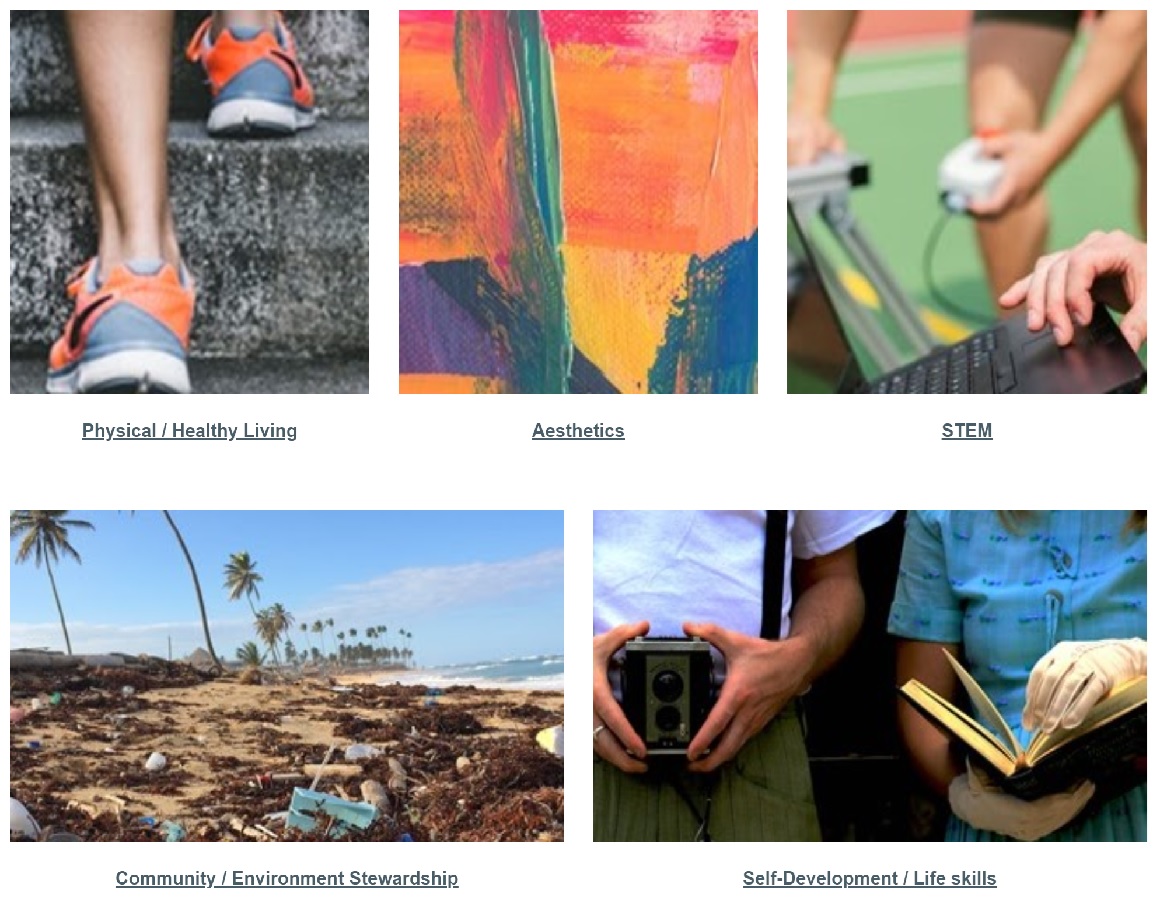 We would like to invite our parents to be part of this learning experience with your child. You can find out more on supporting your child during Blended Learning days here.